Argentinian´s Experiences
When you return home from your first real journey, you embrace with friends and family
, but very quickly, once the allure of being back home has worn off, you are planning your next voyage. You have officially been bitten by the travel bug. What is so incredible about travel is that you venture to other parts of the planet, experience things you could never do back home, and it betters you as a human being. If your next destination is Argentina, most if not all of these experiences should be firmly in your plans.
Cross the world's widest avenue
The central avenue in Buenos Aires, the impressive capital city of Argentina, is not named after someone, or something, but instead named after an important date in the history of Argentina and their fight for independence. Avenida 9 de Julio pays tribute to the Day of Independence for the Argentina Republic back in 1816 and is the worlds widest avenue with up to 7 lanes of traffic heading in each direction and is an impressive sight to see especially with the enormous obelisk that is the cities most visible landmark and reference point.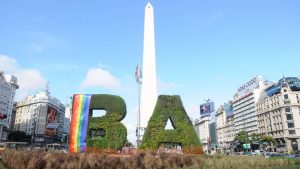 Enter Iguazu
The waterfall of Iguazu is so stunning that it shouldn't and doesn't belong to one single country, with Paraguay, Argentina and Brazil all staking a claim to a part of the-world's most recognizable cascada (waterfall). From the Brazilian side, you get a panoramic view, but from the Argentinian side you almost step into the waterfall and feel the spray off the thousands of gallons of falling water colliding with the pooling water below, something you will never forget.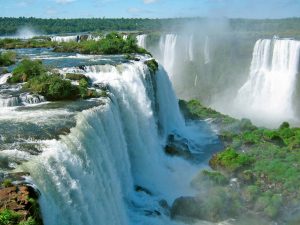 Cross borders over the world's largest river mouth
Many locations and things in Argentina, especially on the East coast, refer to the word Plata, which is slang for money, but refers to Rio de la Plata, the River of Silver that empties into the Atlantic Ocean between Uruguay and Argentina. This river mouth is the largest in the world to the point where the two closest ports are an hour crossing in one of the fast modern passenger ferries. Take a daytrip across Rio de la Plata to Colonia del Sacramento in Uruguay for a relaxing day away from Buenos Aires.