Have a Beer in Plaza Serrano
Speaking of, Plaza Serrano is a favorite locale in the ever-popular Palermo Soho
for an outdoor drink – tons of cafes and bars have tables and chairs that spill out onto the street every evening.
Grab a liter of cold Quilmes and watch the sun set on one of the city's coolest neighborhoods.
If you're in the mood for craft beers or international finds, just walk a little ways from the plaza and you'll find The Temple Bar and Antares with more diverse selections.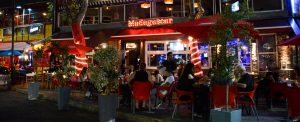 Watch a Polo Match or Horse Racing in Palermo
Argentina is known for its horsemanship, so why not take in a polo match or a race while you're in the Capital? If you're there between September and November, you can see why Argentina is famous for polo at the Campo Argentino de Polo.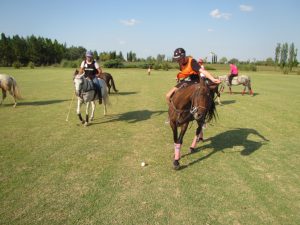 And to Argentina Polo Day to be a polo player for a Day!
Or head to the Palermo Hippodrome to see a horserace – they'll have several throughout the course of an afternoon.
Tickets for the grandstands are cheap, and you can bet-on your favorites.
Even if you're not there on a race day, you can still enter the grounds to check out the French architecture and see the horses in the paddock.
Take in a Show at Teatro Colón
One of the most important opera houses in the world and a Buenos Aires landmark, Teatro Colón began operating in 1857, with the current space opening in 1905. Now fully restored to its former glory, visitors can take in symphonies by famous orchestras, operas, and ballets in the majestic building.
The theater is seven stories high and takes up an entire city block.
Check their website to see what's on the schedule, but even if you don't see a show, you can take one of their guided tours of the theater which start every 15 minutes.