Buenos Aires City Best Outdoor Places by Tangol!
Buenos Aires City has a wide variety of outdoor places, where you can enjoy sports activities such as running, walking, roller-skating, and skateboarding, polo as well as bike lanes. 
The most frequented green spaces are located in Palermo, Puerto Madero, and the north area of Buenos Aires. Young people and adults choose these places due to their extension and the facilities they offer to do all kinds of sports. You can find over 1,500 parks, gardens, and recreation areas during your stay. Here are some of the spots you can't miss:
Ecological Reserve
A 100% pavement-free space, ideal for those who enjoy running or mountain biking. Along the whole trail (350 hectares), you will be surrounded by wildlife and natural landscapes. The reserve offers four non-stop circuits, which cover from 2 to 8 kilometers. It opens from 8:00 AM to 6:00 PM. From November to March, the working hours extend to 7:00 PM. Closed on Mondays. Av. Tristán Rodríguez 1429 (Puerto Madero).
Palermo Woods
With 370 hectares, the park is the largest green space in Buenos Aires City. It is chosen due to its tree-lined paths, picturesque lakes, bridges, and sculptures. The park also features the Rose Garden and a paved trail of 1,600 meters, ideal for cyclists, runners, roller skaters, and skateboarders. Av. Infanta Isabel 410 (Palermo).
Be a polo player for a day!
Learn the secrets of one of the most exclusive sports in the world, right here in Argentina. 
Watch a polo match, enjoy an exquisite bbq and play polo!
This is a must-do and highly recommended activity for many travelers.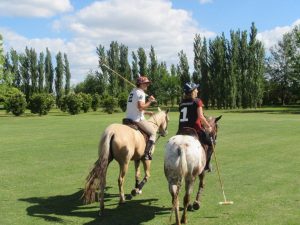 Parque Deportivo Costanera Norte (Northern Promenade Sports Park)
This is one of the meeting points to do all kinds of extreme sports. Among its facilities, you will find a longboard park, a snake bowl, two skate bowls, an inline hockey and slalom rink, a mountain biking circuit, a space for slacklining, several bouldering walls, and a sports area with fitness equipment. Av. Costanera Rafael Obligado 81 (Palermo).
Mujeres Argentinas Park
A perimeter of 1,100 meters surrounded by grass, trees, and rose bushes. Here you will find young people having picnics, longboarding at the slopes or mountain biking. This is a well-lit and safe area, in which you can enjoy the parks and running circuits of the neighborhood even at night. Juana Manso 800 (Puerto Madero).
Polo under the star!
Let us fill your evening with this memorable experience as you witness the fascinating and thrilling game of polo up close and personal. Watch a polo match while having specially selected regional food. Glass of wine on one hand and the best polo players in action!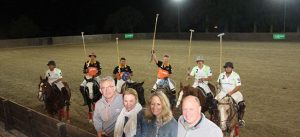 Cycle Tracks Circuits
Buenos Aires City has more than 180 kilometers of bike lanes, which extend from north to south and from east to west, going past the most iconic places of the city. We recommend that you rent a bike or request private tours with Bicicleta Naranja at Tangol.com. You can also download the "Ciclovías" app from buenosaires.gob.ar website and find out everything you can do on wheels.
Northern and Southern Promenades
These are Argentinians' favorite places to go walking, riding a bicycle, and running during weekends, because their views of La Plata River are perfect to relax and enjoy an outdoor stroll. Just like in Palermo borough, several street sports events take place in these areas. Av. Achával Rodríguez 1150 (Costanera Sur – Puerto Madero) – Av. Costanera 4100 (Costanera Norte – Palermo)
Kayaking and Rowing in the Delta
Tigre´s area is always a good choice to get away from the city and enjoy an outing surrounded by nature. The Delta offers its many rivers and a wide variety of water sports activities such as kayaking, windsurfing, kitesurfing, wakeboarding, and stand-up paddle boarding. You can also enjoy the running and cycling tracks, and end in one of the riverfront bars to reenergize by eating some BBQ or just having a beer or some fruit juice. Av. Victoria 50 (Tigre)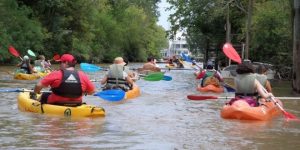 Enjoy more of Buenos Aires with the City Tour Tangol.